Easter Carrot Cake Recipe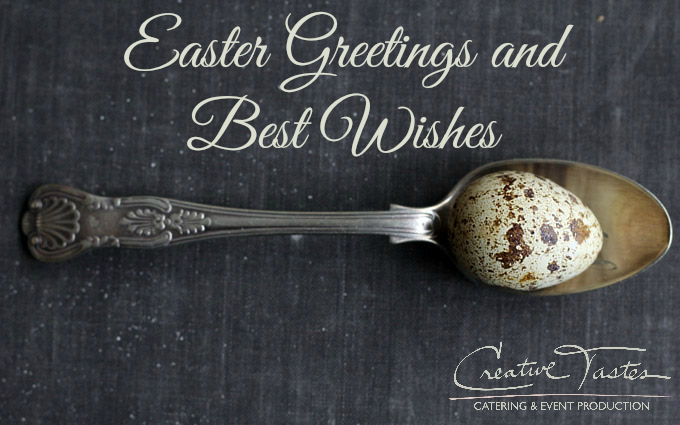 Super Moist and Quick Easter Carrot
Cake Recipe
Nothing says Easter like Carrot Cake and especially one that is so moist it doesn't require frosting. Chef Andrea's Carrot Cake recipe is simple, fast and so delicious you'll find yourself making it year round and why not?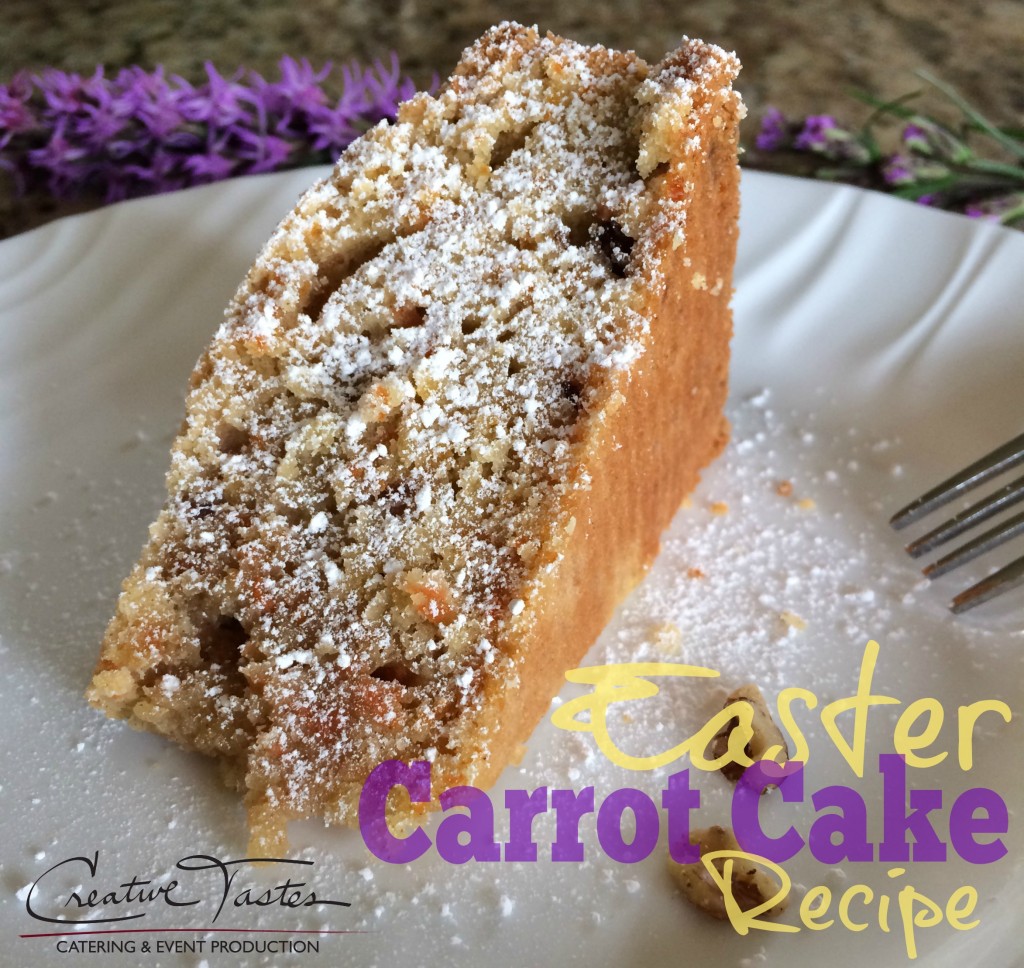 Easter Carrot Cake Recipe
2 cups Granulated Sugar
2 1/2 cups Grated Fresh Carrots
1 1/2 cups Vegetable Oil
4 Whole Eggs
1 tsp Vanilla Extract
1 1/2 tsp Salt
3 tsp Cinnamon
1 tsp Ground Ginger
1/2 tsp All Spice
2 1/4 cups All-Purpose Flour
3/4 cup Golden Raisins
1 cup Chopped Walnuts
Mix the sugar, carrots, oil, eggs, vanilla, salt, cinnamon, ginger, and all spice together in a large bowl. Gradually add in flour until completely combined. Add the raisins and nuts.
Pour the batter into a greased and flowered Bundt pan.
Cook at 325 degrees for 40-45 minutes or until pick comes out clean.
Once completely cooled, turn over onto a plate and remove from pan. Sprinkle with powdered sugar and garnish with fresh whipped cream.
What are your plans for Easter? Join us and Fairchild Tropical Garden for Easter Brunch (More Info)
OR
let us plan and cater your Easter celebration (inquiries@creativetastes.com)