2014 Mango Festival
This July 12th and 13th Fairchild Tropical Botanic Garden will once again celebrate the mango at their 22nd Annual International Mango Festival. Visitors will have a chance to enjoy mango lectures, view the world's largest display of mangos, take part in the world's only mango auction, buy mango merchandise, and the best part – indulge in mango-inspired food. There will be mango culinary demonstrations, a one of a kind mango brunch, a fantastic International Fruit Market, and tons of amazing local food vendors. We have two amazing concepts for Mango Festival – Casa Paella and Grand Central Sliders – that will be serving up fantastic mango-inspired menus. At Casa Paella, our menu will include a Traditional Seafood Paella with Mango, as well
as a Mango Glazed Chicken Paella. Paella is ALWAYS a hit, and our sous chef Rosie makes the best paella in all of South Florida, but something tells us that our Grand Central Sliders menu might just steal the show. We'll be making three kinds of sliders: Black Angus Beef with Cheese and Pickled Mango, Chile Rubbed Pulled Pork with Mango BBQ Sauce, and Mango Mojo Pulled Chicken. As if those sliders aren't enough, we're also doing a spin on a Colombian-style Hot Dog with Coleslaw, Creamy Mango Mustard, and Crushed Potato Chips.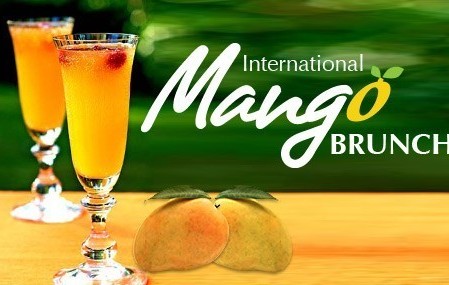 In conjunction with all the usual mango fest activities, we're also going to be participating in Fairchild's 15th Annual Mango Brunch. Some of South Florida's greatest chefs will be preparing the menu, including Chef Allen Susser of Chef Allen Consulting, Chef Steven Jung of Sofitel Miami, Chef Tim Andriola of Timo, Chef Kareem Anguin of The Oceanaire, Chefs from Los Verdes Colombian Restaurant and, of course, our very own Chefs Frank & Andrea. The Mango Brunch is a fundraiser for Fairchild's Tropical Fruit Program and the Fairchild Farm. Ticket prices for the brunch are $100 for members, and $125 for non-members. Purchase tickets online here.
For more info on the Mango Festival and the full schedule of events, including some really cool cooking demonstations, be sure to check out Fairchild's website.
We look forward to seeing you all there!