Father's Day 2014 Recap
Our Dad's BBQ Brunch was a hit! Every year we cater a few wonderful holiday brunches at Fairchild, like Mother's Day and Easter, but there's something about Father's Day that's just a lot of fun. Maybe it's the chance to enjoy some more casual comfort food, or maybe it's that we just really love taking some time out to honor the dads in our lives.
This particular Father's Day was a blast. Our chefs served up some truly amazing dishes, like Sweet Soy-Honey Glazed BBQ Ribs and Chile Rubbed Brisket sliders. Chef Andrea's Mac & Cheese was outrageously good – rich and creamy perfection. With so many great options, it was really hard to pick a favorite. If we had to choose, though, we'd have to say that the Design Your Own Bloody Mary bar was the life of the party. After all, what's a brunch without some booze?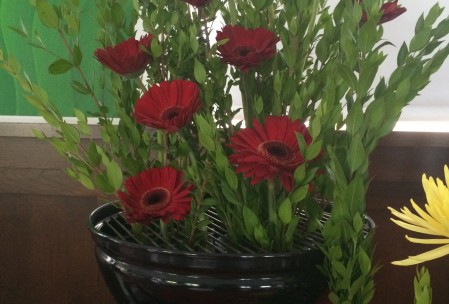 We're always thrilled when our guests enjoy our dishes as much as we do. There are few things that inspire us the way that food does, and being able to share that passion with our guests and see them enjoy a great meal with their families and friends is the biggest reason why we do what we do.
If you were able to join us this year – thank you. It means the world to us that you chose to spend your Father's Day with us. If not, remember we're always available to help plan your next event. The 4th of July is just around the corner, and we've got plenty of great grilling & BBQ ideas that would be just perfect for a big Independence Day bash.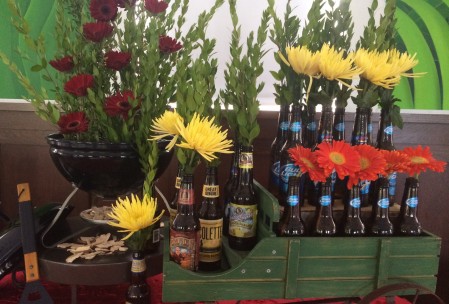 P.S. Don't you just love Chef Andrea's creative floral designs?? Perfect for any summer event, not just Father's Day!